Lucia's new album, 'Love, Hope & Tyranny' is now for sale on iTunes and Spotify.
LISTEN: Track 1 – "No Hiding Place"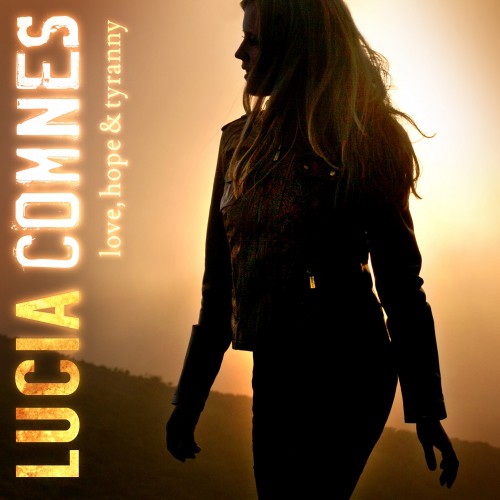 My new album, 'Love, Hope & Tyranny', was released in the UK and Europe on Monday, June 1, 2015, and in the USA on Tuesday, June 9, 2015. The album features 13 of my new original songs, was produced by Jeffrey Wood (Luka Bloom, Penelope Houston) & Gawain Mathews and recorded/mixed at Fantasy Studios in Berkeley, California. It was funded in part by many supporters via the platform PledgeMusic. A part of the albums proceeds will be donated to the STRAW Project to help kids plant thousands of trees every year.
"Lucia Comnes is a singer, songwriter, fiddler & guitarist with a 'singular voice' (SF Chronicle) and 'a powerful imagination' (C. Poling) whose atmospheric roots music crosses genres of Americana, folk, Celtic, bluegrass & alternative."