Lucia Comnes & Culann's Hounds: Sat April 16 at St. Cyprian's Church, SF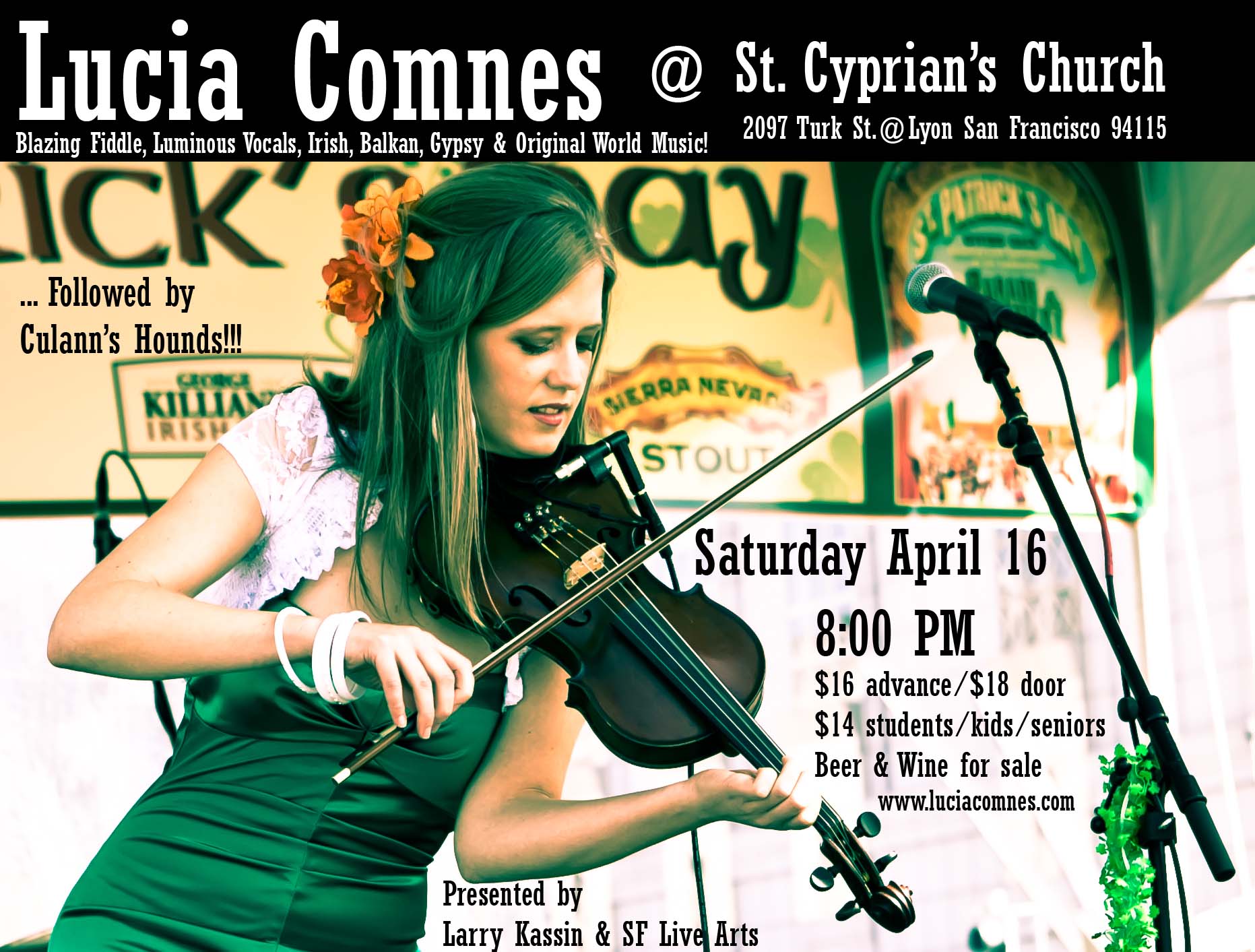 Join me on Patreon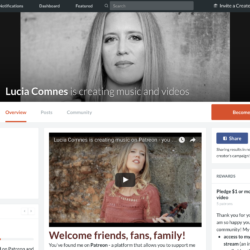 This is where I debut all my new songs and videos. It's very easy to join, just click the link here: patreon.com/luciacomnes
---
ABOUT THE ARTIST
Lucia Comnes is an American singer, songwriter, fiddler and guitarist with a 'singular voice' (SF Chronicle) whose roots music crosses genres of Americana, Folk, Irish, Bluegrass & Rock. She writes powerful melodies with forceful, earthy lyrics that reflect her connection to the elements.
Her ability to seamlessly blend different styles results in music that draws from the past but is refreshingly contemporary. Lucia's fiddling is a powerful and emotional expression of her musical vision – a vision that demonstrates that she isn't afraid to take chances. Her voice, crystal clear but with a hint of mystery, was described by the San Francisco Chronicle as "singular… embedded with soul and spirit."
Lucia & Her Rockin' Irish Band present the best of traditional Irish music with a fresh breath of rock 'n roll... More...